DINOMITE FUN WHATEVER THE WEATHER!
Our gigantic themed Dinosaurus Playzone is the largest indoor playzone this side of North Devon! Over 7,500 square feet of slides, tubes, scramble nets, rope bridges, ball pools and lots more to keep children entertained while parents relax over a cup of coffee. There is also a designated area for the under 2's.
Have a look inside our gigantic playzone below!
DINOSAURUS PLAYZONE is now OPEN! Please note that DINOSAURUS PLAYZONE will be closed for winter 2021/22.

Did you know that you can come & celebrate your birthday with us? More info >> HERE <<

Built in the atmospheric basement of the manor, and particularly scary during the Halloween season. Listen to the stories being told and follow the clues to awaken some of our other exhibits.
More about Tomb of the Pharaohs >> HERE <<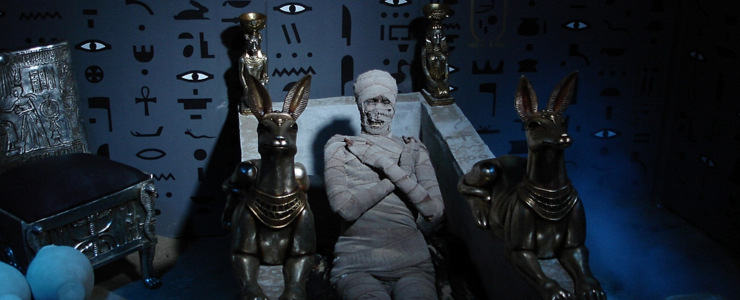 A cavernous area that allows you look into the world of some of the most misunderstood creatures in the world, they are not all creepy crawlies honest.
More about Critter Cavern >> HERE <<
Take a wander through our enchanting gardens through to your next wild encounter.
More information on our Botanical gardens >> HERE <<